GFT Ventures, a US-based, early-stage VC firm focused on frontier technology, has a first-mover advantage in accelerating the AI economy. Co-Founder Jeff Herbst, a former NVIDIA executive, explains why AI will dominate the future, what GFT Ventures offers in leading-edge technologies, and how Asia stands to gain. But first, here's a DealStreetAsia analysis of global AI investment trends.
Artificial Intelligence is one of the fastest-growing fields with enormous potential to transform industries across verticals. Telecommunications, financial services, healthcare, manufacturing, agriculture, and automotive are only a few of the verticals greatly benefiting from AI. The future possibilities are boundless based on scientific studies and projections for the growth of the AI economy over the next decade. 
According to a report by market intelligence firm Tractica, global AI revenue is projected to reach $118.6 billion by 2025. Data from another report by global consulting firm Precedence Research projects the growth of the global AI market size at $1,591.03 billion by 2030 with a registered compound annual growth rate of 38.1% from 2022 to 2030. These projections represent a massive opportunity for VC firms to invest in AI startups and reap significant returns on their investments. 
PwC's Global AI Study reveals how businesses can benefit from the AI revolution. By 2030, product enhancements enabled by AI are expected to drive 45% of economic gains due to greater product variety, increased personalization, attractiveness, and affordability. China and North America are predicted to benefit the most, with a total of $10.7 trillion and almost 70% of the global economic gain.
Several Asian countries have made significant investments in AI infrastructure to foster innovation, improve economic competitiveness, and tackle social challenges. China has unveiled an ambitious plan to become a world leader in AI by 2030. The Chinese government is also investing heavily in research and development, with a focus on developing AI algorithms, hardware, and software.
Japan, a leader in AI and robotics, is now pursuing a "Society 5.0" initiative to integrate emerging technologies for a more sustainable society. Other Asian countries, such as Singapore, South Korea, and India have also launched their national initiatives to develop AI capabilities and drive innovation.
GFT Ventures, founded by former NVIDIA VP of Business Development Jeff Herbst and venture capitalist Jay Eum, is a firm with early AI investment expertise. With over two decades of VC, business development, and M&A experience, Jeff Herbst leads GFT Ventures.  Previously, he led worldwide business development efforts at NVIDIA and the company's venture capital programs. In addition, he spearheaded the Inception global AI startup accelerator which now has over 10,000 participating companies.
GFT Ventures funds companies that tackle complex technology problems affecting enterprises and everyday lives. The GFT founders have invested in AI-driven disruptors, such as TuSimple and SoundHound, both of which leverage AI at their core to disrupt industries. They are at it again with their early investment in Mars Auto.   
While it is important to make the right bets, it is even more critical to make nimble decisions which is where GFT Ventures has earned itself an edge.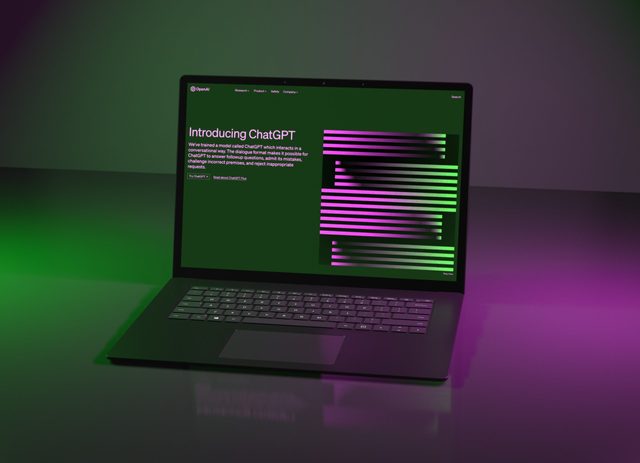 Why AI adoption is imperative 
The recent disruption caused by ChatGPT is remarkable especially after it was opened to the masses. It is already embedded in myriad business models, ranging from large hedge fund companies to food delivery companies such as Instacart. The adoption curve is rapid.
Even the invincible search giant Google was left shaken and scrambled to ramp up efforts to compete against this rival chatbot with which Microsoft is firmly entwined. CEO Sundar Pichai roped in founders Larry Page and Sergey Brin, which resulted in the swift opening of the conversational AI service 'Bard'. They have also invested $300 million in Anthropic, an AI firm founded by former OpenAI researchers. Just last week, they released Claude, a direct competitor to ChatGPT which promises a better AI experience with less toxicity, bias, and hallucinations.
GFT Ventures brings the NVIDIA advantage to investments in AI
NVIDIA has made significant contributions to AI technology, specialising in GPUs and collaborating with Microsoft on OpenAI's ChatGPT training. It also revolutionised gaming and Hollywood with the rapid rendering of visual effects. NVIDIA was the exclusive graphics provider for Microsoft's first Xbox. Its software kit CUDA, released in 2006, played a key role in the AI boom. With substantial computing capacity, NVIDIA is highly valued in Silicon Valley.     
Before co-founding GFT Ventures, Herbst spent 20 years as a key member of NVIDIA's leadership team. While at NVIDIA, Herbst developed partnerships and collaborations with other companies, identified new markets, business opportunities, completed over 20 acquisitions and over 40 venture investments. The role allowed him to stay abreast of the latest industry trends and developments, as well as understand the needs of different markets and customers. His role was critical to NVIDIA's success, and he brings his expertise to GFT Ventures.
GFT Ventures offers investors a crucial advantage through a unique combination of expertise and valuable ecosystem relationships, which enables them to better position investors to capitalise on the benefits of AI technology.
To further delve into the unique and critical expertise GFT Ventures possesses, Co-Founder Jeff Herbst shared exclusive insights of special interest to Asian LPs.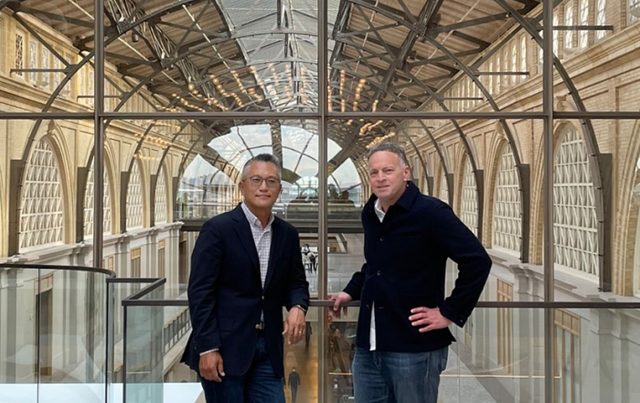 Tell us about your journey at NVIDIA
Jeff Herbst: NVIDIA is a remarkable company spearheaded by one of the most brilliant people in the world, Jensen Huang. I had the privilege of joining the company very early on, in 2001. 
Jensen's vision for the growth of NVIDIA resonated with my own beliefs that parallel computing and graphics processors were going to be needed in the future for applications well beyond gaming and graphics. I knew that the laws of physics were going to make it fundamentally harder for central processing units made by Intel and AMD to continue to scale to meet the workloads of the future. I also foresaw that high-performance computing was going to take up more of the data center architecture and budget than ever before. But I didn't exactly know that artificial intelligence would become the killer application for high-performance computing.
I was very fortunate to have joined NVIDIA at the beginning of this huge AI technology trend. Now, the entire ecosystem that I helped build, along with my colleagues, remains accessible to me as part of GFT ventures. I had the opportunity to look at thousands of startup companies, most of which were doing Visual Computing and AI, and recognise the patterns that made the best of those successful. As a member of NVIDIA's executive staff, I also learned valuable operations skills, especially as we began to scale our revenues exponentially. There were some gloomy moments and fears of failure. But we had unwavering faith that what we were doing was going to be desperately needed by the industry. When you believe deeply in the mission, and you work your tail off, good things will happen. That's what I now bring to my startups.
How did GFT Ventures originate and what are your areas of focus? You have a rich background in AI investments. Tell us more about it.
Jeff Herbst: Our collaboration investing in SoundHound was one of the reasons Jay and I became very good friends. It came out of discussions that we had over a long period, many of which occurred at a boxing gym in San Carlos, California, which we both used to frequent. We spent a lot of time there and subsequently began to work together more closely when I was at NVIDIA and he was at Translink. We built our relationship from there, ultimately culminating in us starting this fund together.
With AI and data science being the most disruptive trends in technology today, we've built the fund to focus primarily on that and other frontier technologies, such as blockchain. Our investments are focused on early-stage companies, namely Seed or Series A companies located in North America and selectively in Israel. Many of our valued investors (i.e. LPs) come from the Asia Pacific region, not only because they invest, but also because they help connect us to the ecosystem.
Jay and I fully expect GFT to become a powerful VC franchise as we move into the next decades of this disruptive trend. We've entered a new and extremely disruptive era of technology, and GFT Ventures is right in the heart of it. We are really excited to invest in these groundbreaking AI companies in collaboration with our limited partners around the world, and specifically in the Asia Pacific region.
How do you differentiate yourself from other VCs in the AI space? What is your X-factor?
Jeff Herbst: There are other VCs indicating in their business plans that they are focused on AI. The question you should ask is: Do they have even a fraction of the AI experience and the pattern recognition skills possessed by GFT Ventures? 
What I would say is this: I was the person at NVIDIA that helped build the startup ecosystem around AI before anyone was thinking about AI. So, we were very early to the party, we have a lot of experience and knowledge behind us, and we have built a large ecosystem of entrepreneurs, start-ups and other partners who look at us as recognized thought leaders and experts in AI. Our expertise, pattern recognition and deal flow are better, which gives us a huge advantage.
We also have a huge network of global corporate partners that are there to assist us. We are the AI Co-chairs of Global Corporate Venturing, a network of 800 global corporations. In fact, Global Corporate Venturing is an LP in our fund. We are really proud of this, and it is a major differentiator for us.
Beyond that, we are an at-scale venture capital fund with one hundred million dollars of dry powder and the ability to quickly make investments in the best companies. We will still be accepting new investors in our fund for the next few months.
Can you walk us through some of your success stories from the AI startups that you've been investing in?
Jeff Herbst: GFT is a relatively new fund, so our investments are quite early. But Jay and I have previously invested in many successful startups. At NVIDIA I invested in TuSimple, a self-driving truck company based in China that nobody was paying any attention to at the time, since everyone was focused on self-driving cars and robotaxis. I was actually one of the first to identify that self-driving trucks were going to be quicker to market, and had more potential than cars, because there's an existing freight ecosystem that can generate revenue by eliminating or supplementing a driver in a truck. Freight industries are hundreds of billions of dollars large, and trucks generally spend most of their time driving on highways instead of city streets. So, there was an immediate application there.
Since TuSimple went public, everyone began crowding into the self-driving truck space, including GFT Ventures. We made a subsequent investment in Mars Auto, a Korean-based self-driving truck company that looks very well positioned to own the Korean freight market. Korea is a great market because it only has three major highways which are fairly efficiently mapped. As far as we know, Mars Auto is the market leader, and in fact, one of the only autonomous trucking companies focused out of Korea, which we estimate to be about a $30 billion trucking and freight market.
Another company called SoundHound, which both Jay and I invested in about a decade ago, became a public company within the last year. They were one of the first conversational AI companies, much before anyone heard of OpenAI and ChatGPT.
Can you tell us about the valuations of some of the startups that you are focused on? Is it a good time to invest?
Jeff Herbst: Out of our $120 million raised to date, we've deployed only around $20 million, which is a relatively small amount. We've been very careful and we always look for reasonable valuations. We are not the venture capitalists that differentiate themselves based on paying the highest valuations, or being the quickest to write the check. On the contrary, companies choose us because they value our operational experience and domain excellence. In fact, they know that we understand their businesses and their technologies better than other VCs.
I think it is also an extremely good time to be starting a venture capital fund. If we had started investing 2 years ago when valuations were arguably quite inflated based on historical standards, some of those companies might be challenged to achieve the returns venture capitalists need to sustain their businesses and please their investors. Because we just started, most of our money is yet to be deployed, so we are in a very great position. Now that the bubble valuations that we saw a couple of years back have finally normalized, this is likely the best time in the cycle to begin investing.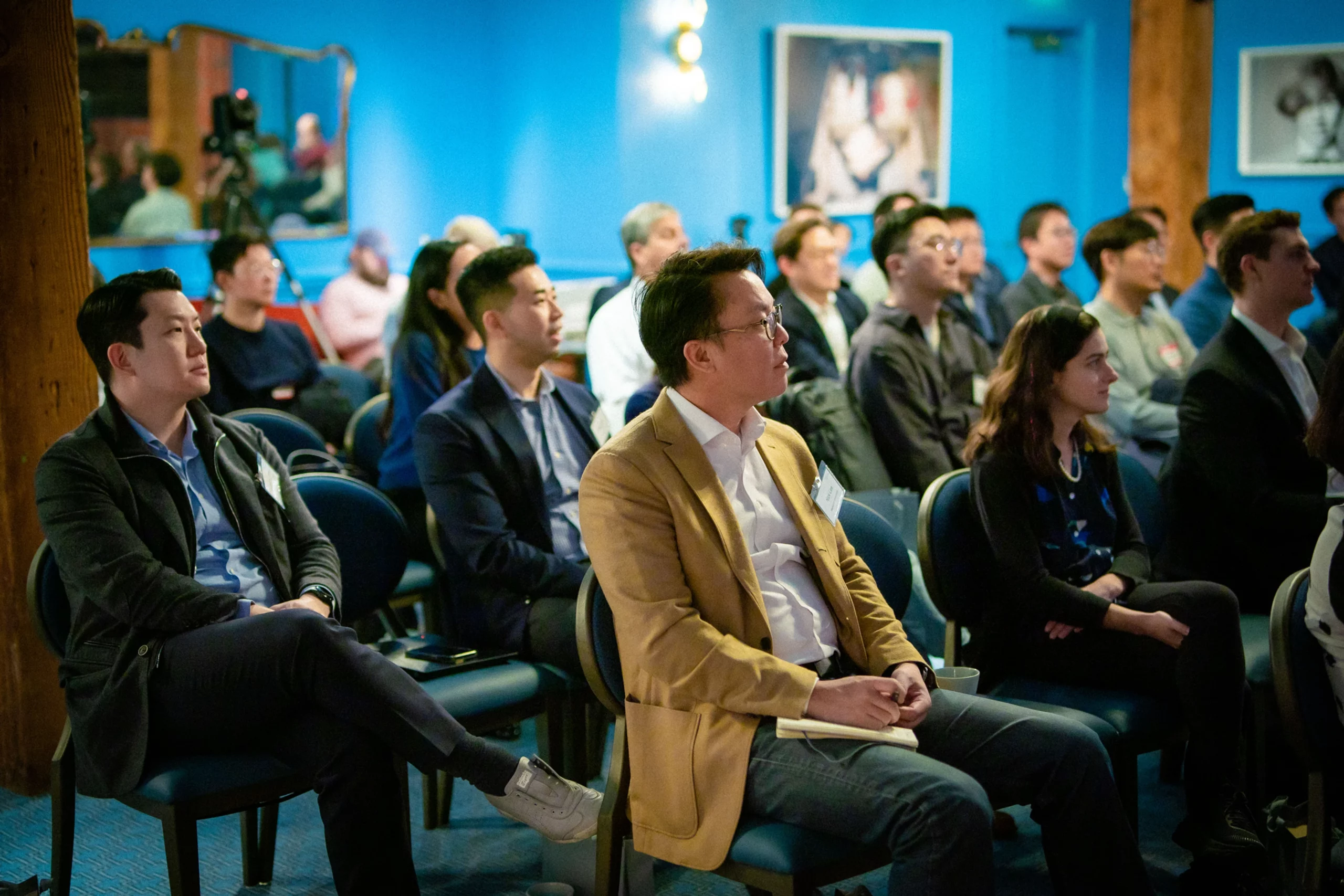 What are your expansion plans for Asia?
Jeff Herbst: North America and Israel are our primary places of focus because that's where our team is currently based and operating. Keep in mind it's very hard for smaller venture capital funds to invest thoughtfully in multiple markets at the same time. Over time though, I believe the GFT Ventures franchise has a great opportunity to expand in size and invest in additional markets. In the meantime, for our investors from Asia, we will help them understand and learn about the ecosystems that we are currently investing in. For example, a lot of our portfolio companies will be able to take their technologies and their solutions and reproduce them in other regions like the Asia Pacific, the Middle East, as well as other parts of the world. We will be ambassadors of the expertise that we have in AI and data science and help bring it to the attention of our investors, wherever they might be located. And ultimately, we are excited about opportunities to reproduce the GFT franchise in Asia.
What do you look for in startups before investing?
 Jeff Herbst: In general, we look for companies that are solving very hard technology problems for very large markets. We look for management teams with experience who can explain their solutions to us quite elegantly and easily. If they describe something hard to do yet simple to explain, in my view that's kind of the best-case scenario.
On the contrary, if something is easy to do but hard to explain, that's usually the worst-case scenario for us. No one will buy that product, and no one will invest in it. In terms of areas of focus, we're somewhat horizontally focused, because we're looking for businesses where AI and data science can be disruptive to the existing cadence of the business.
One of the things I learned at NVIDIA is that most of the AI companies that succeeded had common attributes.  In particular, very strong vertical expertise and often some proprietary access to data.  That means either you have original access to your own data, or the ability to create data over time before your competitors. Modern AI is mainly focused on pattern recognition from massive amounts of data. So, the data often becomes as important, or even more important, than the technology itself. Ultimately the AI technology itself, that is the algorithms, will become very widespread. Not necessarily ubiquitous, but more easily deployed, and generally accessible through open-source models. It's the data that feeds the algorithms that could be harder to obtain.
Why do we feel like Asia LPs are interested in the GFT ventures fund? What do you think draws them to your thesis and into what you're doing?
 Jeff Herbst: Our fund was originally anchored by Mirae Asset, the largest financial institution headquartered in Korea. Naver Corporation, also based in Korea, is also one of our original LPs. Beyond that, we've partnered with several family offices and prominent individuals in the US, Singapore, Indonesia, and India.
We believe that the AI being developed in the West is going to ultimately make its way to the East, giving massive exposure to GFT Ventures. We can essentially be the "AI Ambassadors" for our Asia-based LPs.  We'll help them learn about and explore AI with us, and allow them to leverage our established thought leadership. A lot of LPs we speak with are simply interested in learning more about what's going on in the US. They want to understand the deal flow and gain knowledge from people that have been practicing AI for a while. It's not just about monetary returns, which will be fantastic by the way – the fact is though, there's a lot more beyond that. We will act as a gateway to the future, allowing them to learn about AI from the West.
There will also be opportunities for our LPs to co-invest in our portfolio companies as they mature as well. And ultimately, we hope to help our LPs in the East establish their own venture capital operations as well.
What is your outlook for your company in the coming years?
 Jeff Herbst: We've literally just started and have raised $120 million now. We'd like to be at $150 million before our final close. We are going to stay focused on this particular fund and make sure that we invest in 15 to 20 very successful companies out of Fund I. Once we do that, we'll think about potentially building more and bigger funds in the future. We have very strong relationships with our limited partners, and we are laser-focused on making GFT Ventures Fund I extremely successful. Once we do that, it will propel GFT ventures to even bigger things in the future.
To learn more, contact Joe Lee at joe@gft.vc