The much-awaited international tech-innovation expo – BEYOND – returns to Macau for its third edition from May 10 to 12, 2023. The event brings together some of the world's most brilliant minds and forward-thinking leaders giving them a platform to share expertise and insights on emerging technologies, cutting-edge business models, and the future of digital transformation. BEYOND also showcases invaluable opportunities for networking, learning, and discovering new vistas for growth and success amidst the almost unlimited possibilities of the future. BEYOND is where Asia's tech ecosystem gathers to conduct business, launch products, build brands, and solve some of the most critical challenges facing the region through intelligent collaborations.
Southeast Asia has become a burgeoning tech hub in recent years, with a vibrant startup ecosystem and a rapidly growing digital economy. The region's combination of large, diverse and tech-savvy populations, increasing Internet penetration, and a growing middle class has made it an attractive destination for tech companies and investors alike. Emerging from a global pandemic and in the backdrop of an exciting era for digital innovation, BEYOND Expo, 2023 places the spotlight on transformative practices in healthcare, agri-tech, consumer tech and sustainability, says its co-founder, Dr. Gang Lu. 
In fact, this year's in-person conference – to be hosted at The Venetian Macao Convention and Exhibition Centre – promises to be bigger and more exciting than last year's virtual event, which was skilfully designed to overcome the limitations posed by the pandemic. This year, the offline event will feature a line-up of the top international companies and attendees to provide an immersive, 360-degree experience. 
Over 300 speakers, 300 media publications and 600 exhibitors from around the globe will weigh in with their inputs on riveting topics such as Energy Transition, Carbon-zero, GameFi, future transportation, AI, Biotechnology, investment in SEA, family offices, and many other pertinent topics. The speakers who will share their knowledge include luminaries from the World Bank, United Nations, finance ministries of Asian countries, representatives of prestigious exchanges and media houses, and the most acclaimed VCs across verticals. 
Among the esteemed panelists speaking at the important sessions such 'Mitigation and Adaptation Solutions' and 'Besides AI, what else should VCs invest in?' are–  Bambang Brodjonegoro, Former Finance Minister of Indonesia; Dr. Luo Xiang, Co-chair, Social Impact Investment & Procurement Foundation for the UN; Dr. Jan Mattsson, Former UN Under-Secretary-General, Former World Bank Inspector and Chairman of Everimpact; Eddie Chen, Fullerton Fund Management Managing Director; Eugene Huang, Temasek China's Managing Director; Wayne Shiong, Partner at ChinaGrowth Capital;  Justin Nui, Partner IDG; and Steven Hu, Founding Partner, INCE Capita.
Co-hosted by TechNode Global, the ORIGIN Conference, a Southeast Asia-focused discussion that explores the tremendous growth opportunities and emerging trends in the region, will take place as a part of BEYOND Week.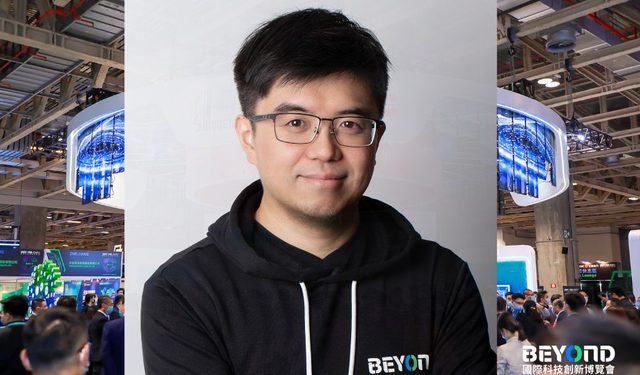 Co-founder of BEYOND Expo, Dr. Gang Lu.
Vision behind Beyond Expo
As the co-founder of BEYOND Expo, Gang Lu's vision is to make it the go-to destination for everything related to technology in Asia. His plan is to create an event on the lines of the CES (Consumer Technology Association) event in Las Vegas and the MWC (Mobile World Congress) in Barcelona – two of the most innovative and influential gatherings in the tech space.
As part of his blueprint, Gang aspires for BEYOND Expo to create a level playing field where local and global ecosystems congregate and pave each other's way to greater successes in Asia.
What to expect at this year's Macau conference
The highlight this year – after 2022's virtual show – would be the physical presence of international attendees, VCs and corporates. Participants from around 600 of Asia's most innovative and disruptive tech companies, thus, will get the chance to flaunt their talents, network, and form fruitful international partnerships. As a bonus, attendees can also experiment with drones, "flying cars" and autonomous vehicles. 
Autonomous driving technology, in fact, is a key discussion point at the event. BEYOND seeks to promote the development and commercialisation of this technology through its exhibition areas, forums, and real-life experiences. To that end, BEYOND will allow cutting-edge players in the sector – like Cowarobot, Qcraft, and Xpeng Aeroht – to take their work to the world. These companies are involved in some of the most interesting aspects of the field, including unmanned cleaning, unmanned delivery, online car-hailing, and other multi-industry autonomous driving application scenarios.
Another raging sector that is likely to grab the maximum eyeballs at BEYOND is Artificial Intelligence (AI). With OpenAI's ChatGPT, Google's Bard and Microsoft's Copilot dominating the global AI space, the participants at BEYOND will delve into the impact of the ever-evolving AI landscape on the lives of – especially – Asia's working classes. Discussions and demonstrations of AI applications in transportation, healthcare, and retail businesses – along with their commercial prospects – are sure to enthral the viewers. 
In addition, BEYOND Expo 2023 will host the Origin conference whose theme is 'Southeast Asia in Spotlight'. TechNode Global had earlier hosted Origin across five Asian countries in 2019, but this year, attendees will have the opportunity to witness global tech innovations and participate in detailed discussions with VCs and corporates representing various verticals. A diverse list of international industry leaders and technology innovators will share trends, experiences, and leadership lessons making it an unforgettable and enriching experience.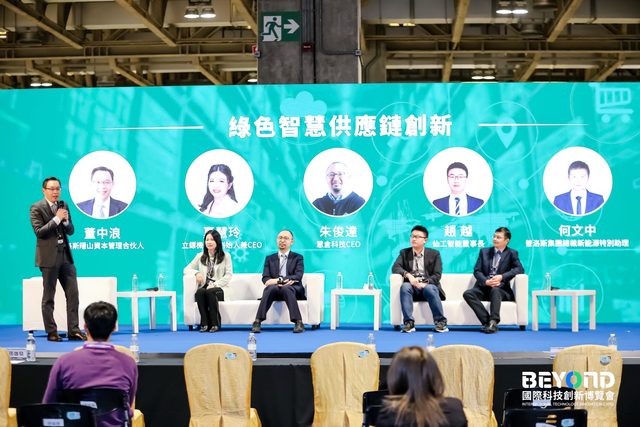 Keynote address and panel discussions
The keynote titled "Unlocking the Potential of Southeast Asia: A Rapidly Evolving Region," will segue into panel discussions on why Southeast Asia is primed for the next decade to showcase potential industries and emerging disruptions in the region. There will be compelling panel discussions on how AI and next-generation technologies are shaping industries, the evolving landscape of M&A in Southeast Asia, advancements in healthcare technology, the race to sustainability and planning for expansion with market access and opportunities in Southeast Asia. 
The panel discussion will feature an exceptional line-up of speakers from prominent startups, venture capital firms, and organisations such as Aerodyne, iFLYTEK, Avant Meats, beSUCCESS, Enlitho, Fastco, Gobi Partners, Gtriip, ESCO Aster, Jumpstart, Kairous Capital, Malaysia Venture Capital Management (MAVCAP), National Health Innovation Centre Singapore (NHIC), Openspace Ventures, and more.
Ahead of the conference, a tour to China's Greater Bay Area (GBA) has been organised by BEYOND to give attendees the chance to link up with Unicorns and other promising companies in China and build partnerships.
Exclusive networking opportunities for startups
BEYOND has made special efforts to ramp up networking opportunities for startups by providing a demo stage where they can pitch their ideas to Venture Capitalists. Gang said, "Of the 600 companies that will be present at the event, around two-thirds or more than half of them are startups. As there is limited time for them to showcase their businesses, we have designed an exclusive demo stage which they can utilise to put out their best pitch. There are different sessions designed for different sectors. From the demo stage attendees can head to the 'fund-at-first pitch' session, which is a space for matchmaking between startups and VCs. Everyone interested in one-on-one meetings is welcome to join this space. Apart from that, we also have a session for product launches where startups or even corporations can use the stage to launch their product, which stands a chance to be covered by some of the most prestigious media from across Asia and all over the world."
"Our aim is to help startups to have the opportunity of working with prestigious corporations such as Microsoft, NVIDIA and more, who will be present at BEYOND", Gang added. 
The three-day event will also lead up to several parties, including the Pool party and the Futureproof party which will give startups more social networking opportunities post the sessions, allowing them to unwind and connect with like-minded people.
With a multitude of cutting-edge product launches, inspirational speakers, gripping discussions, networking opportunities and exciting parties lined up, BEYOND has something of great value to offer to everyone. For technology enthusiasts or large corporations, for startups or prestigious investors – this is an event not to be missed.
Get your tickets now! https://www.beyondexpo.com/registration/